The Community Development Department oversees Planning, Zoning, Engineering, Code Enforcement, Building Inspecting, Business Licensing, and Code Development. The Community Development Director is Boyd Davis. He may be reached at 801-776-0970.

---



Moderate Income Housing Plan


November, 2019

---
Storm Water Management Plan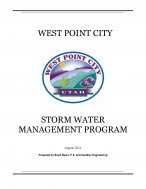 Click here to read the storm
water managment plan.
To report illegal dumping in the storm
drain call city hall 801-776-0970